Today, Game Lounge is proud to unveil our new look that represents our focused vision, mission and values.
As Game Lounge reached its 10th year in 2021, the need to bring our brand in line with its leading position in the iGaming market was felt. Internally, Charlene Vella Portelli, Head of Vibe and Employer Branding, led workshops with key stakeholders to develop the foundations of our brand identity. Three main things were kept top of mind: how we express ourselves, how others experience us as a company, and how we share our brand with people. In tandem, employee surveys were conducted to gain an understanding of how Game Loungers perceive the company, their expectations and motivations, and more.
Speaking on this process, Charlene Vella Portelli, Head of Vibe and Employer Branding, said, "I am thrilled to unveil our new brand identity. This rebrand shows the evolution of Game Lounge and I am grateful that I was given the opportunity to lead this project and to work with an amazing team of professionals. Over the past year, we have poured our hearts and souls into constructing this new image that truthfully portrays who we are as a team and as a company. This is not just a rebrand but also the creation of the organisation's mission, vision, and core values reflecting the company's direction and its people. It is a togetherness, continuous and scalable project. I am excited to see how we Game Loungers will make this brand come to life and attract more amazing people to join our growing team."
Next, the Creative and Content Teams worked to develop the ideas gathered from the workshops and surveys. Further brainstorming sessions and over 100 creative iterations led to the brand you see today.
"The creation of a new brand that is required to communicate both a company's "voice" and core values is one of the biggest hurdles that any designer must overcome. The creative team embarked on a journey to meticulously construct each element of our branding strategy to embody this and function as a coherent and consistent design system, all while ensuring that our individuality would be continuously regarded as a new revolutionary form of identity within the entire gaming industry. I am extremely proud of the team and everything they have accomplished, and as we grow, I am excited to keep improving our amazing new identity even more." said Jason Attard, Head of Design & UX of Game Lounge.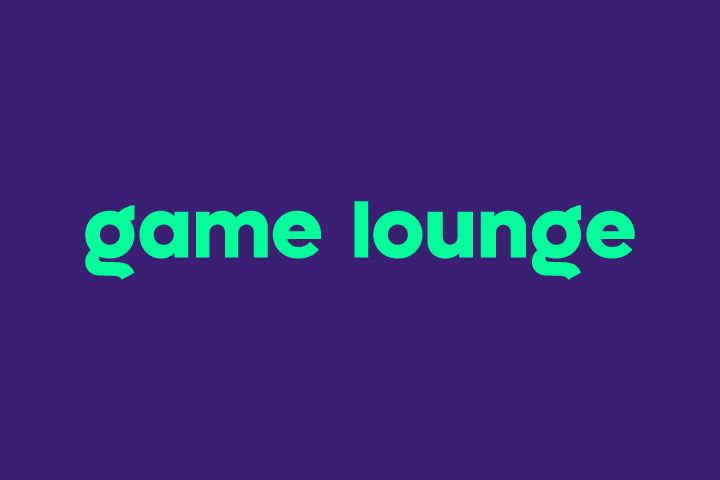 Our new brand identity centers around our mission and vision statements. At their core, they're about providing value to people – be it our fellow Game Loungers, our website visitors, our partners, or our community. To show this, we're bringing the people behind the websites and products, the company's success, our win as iGaming Idol Employer of the Year, and our culture to the forefront.
"Game Lounge has grown steadily since it was founded 11 years ago. While we kept the core cultural values that helped this company break through the start-up phase, we also evolved and adopted new skills and expertise that allow us to keep expanding our offerings in innovative ways. With this rebrand, we wanted to reflect the strengths that Game Lounge acquired throughout the years, thanks to its people. The new Brand, Mission, and Vision statements communicate better who we are and how we work." said Kevin Ciantar, Group COO of Game Lounge Group and Managing Director for Malta Operations.
About Game Lounge
Game Lounge is a leading iGaming affiliate marketing company with almost 11 years under its belt. Our founding vision has evolved into over 130 SEO-driven websites across 30+ markets. If you'd like to be a part of this, check out our latest job posts.