Upon calling ourselves Game Lounge, we have committed to fostering an employee-first environment. Our team members enjoy a supportive training approach that encourages guided and self-directed learning. Embracing a culture where asking questions is encouraged, and knowledge-sharing is welcomed, we foster collaboration, improve employee engagement, and develop better problem-solving skills. All these aspects contribute to the laid-back, lounge-like atmosphere that has been one of the key factors contributing to our long-term success.
This brings us to 2023's summer training event. At the top of the year our Head of HR met with all the Heads of Departments/Chiefs to learn what soft skills were in demand in each team. We had identified common requirements across all departments, namely Time Management, Communication Skills, and Giving and Receiving Feedback. This prospective training program required a more novel approach, something interactive and fun. So, we teamed up with Made You to organize a full day of workshops.
The endeavor was titled The Art of Being a Game Lounger to reflect the mindset we wanted this company-wide program to proliferate. We also wanted to put an emphasis on taking a proactive attitude toward learning and development, as to be an artist requires active engagement and openness. We want our Game Loungers to maximize their personal growth. Wherever they go next, their enhanced skills would've already made a tremendous contribution to the overall success of our company.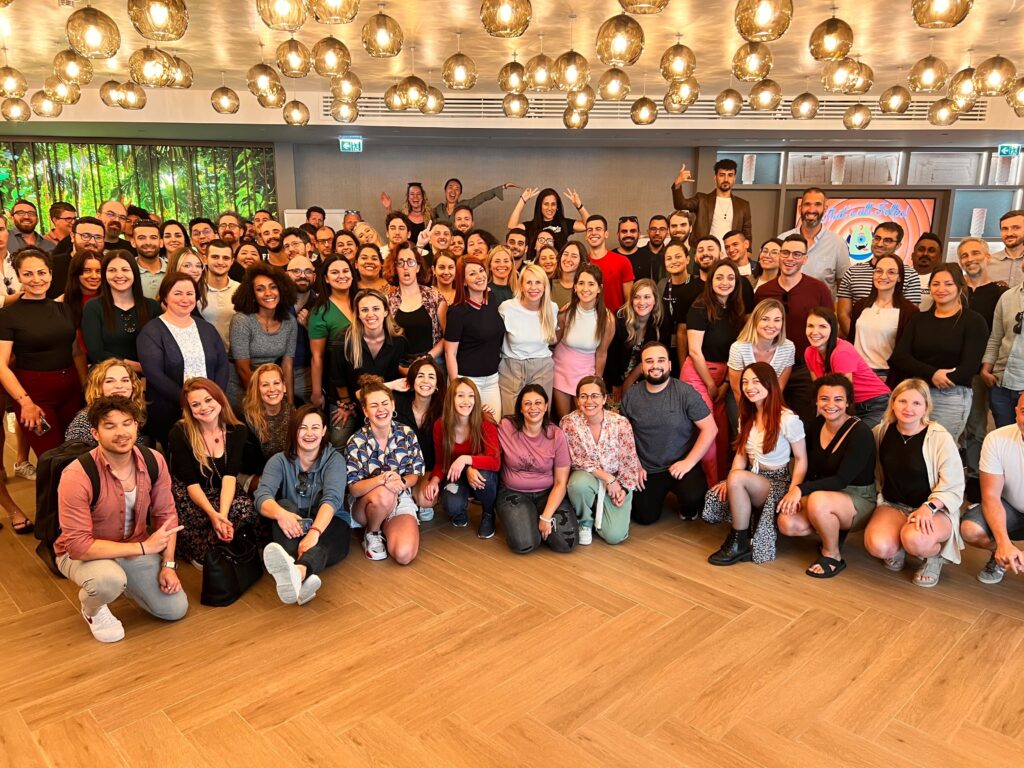 The Art of Being a Game Lounger saw 115 members of our Malta office at the Hyatt Hotel on May 31st, 2023. We enjoyed a delicious breakfast together before beginning activities with an ice-breaker. Once everyone was warmed up the workshops began and it was clear engagement was high. For many, these workshops presented an opportunity to work with people from different departments – a dynamic that enhanced knowledge sharing and communication between different disciplines. We saw a lot of innovation amongst the groups and it delighted us to see our Game Loungers were keen to get back to more ice-breaking games and workshops after lunch.
Hear it from Game Loungers
Pippa Cutajar, Creative Team Lead, recalled the event as "transformative both personally and professionally. I would really recommend this workshop to improve time management, build stronger team relationships, and generate meaningful discussions that drive positive change."
Alessia Bartolo, Accounts Executive said, "Working from home can have its communication challenges, and through this workshop, I've learned new ways how to approach communication situations in a better way."
Chris Stephenson, one of our DevOps Engineers "learned valuable communication and collaboration skills. With the popularity of working from home, it was great to share the experience with colleagues across different departments."
Singing the event's praises, Website Manager Taylor Mason said "The Art of Being a Game Lounger was just another example of the efforts that go into keeping our company values and goals united! What I thought was going to be a day-long conference turned into a day of fun games"
Yiannis Mercouris, the dedicated Content Writer, thought the workshop "unveiled the hidden treasures of diversity and mutual experiences but also, gave us the chance to develop the team spirit in a very productive way", also giving kudos to the HR team "who skillfully crafted the phrase, The Art of Being a Game Lounger … couldn't be more true"
The Art of Being a Game Lounger's success can be seen in our team members. We've been able to enhance cross-departmental collaboration and encourage more freeform approaches to accomplishing goals. With more training programs to come, who knows… perhaps you'll be joining in on the fun.